Marklin War Toys: The Boer War Armored Train Panzerzug (Part 2)

Continuing on our series of Marklin toys and trains reflecting history, and specifically the history of war, we explore the Marklin armored trains (or Panzerzug). The "Panzerkanonenwagen" (from 1904: "Panzer-Geschützwagen") was available individually from 1900 to early 1909 under the number 1853 / I. The train was available in gauges O, I, and II and in a completely different form under the Marklin Liliput trains, in 26mm gauge as a boxed set.
From a cursory look at available models shown in collections, museums, and books, it appears that the I gauge variation of the armored train set was most commonly sold, whereas the O Gauge and Gauge II versions are more seldom seen. It may seem counterintuitive that the smaller O Gauge version was not the most commonly sold, given its smaller size and lower price tag. But we must remember that O gauge became popularized really in the late 1920s and 1930s. Prior to that, and especially at the turn of the Century when this armored train was sold – these were purchased by the wealthy and so price was not as much of a factor. If they already had a 1 Gauge layout – they would buy the 1 Gauge model, and not go for the slightly less expensive O Gauge.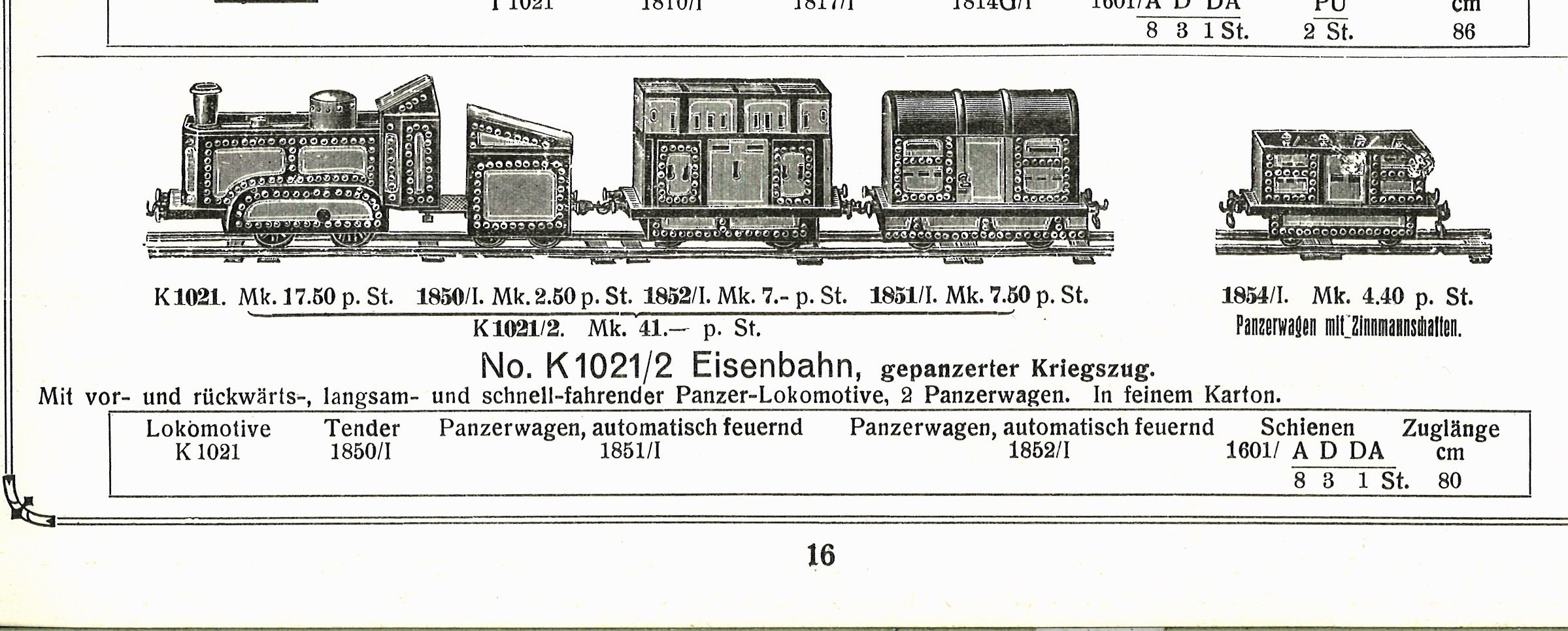 Reproductions of the armored train
The armored train from Marklin certainly enthralls collectors from both a historical perspective and the incredible detail of the firing cannons and the intricacy of the hundreds of rivets across the entire train. As such, several makers have produced fine reproductions of the train set.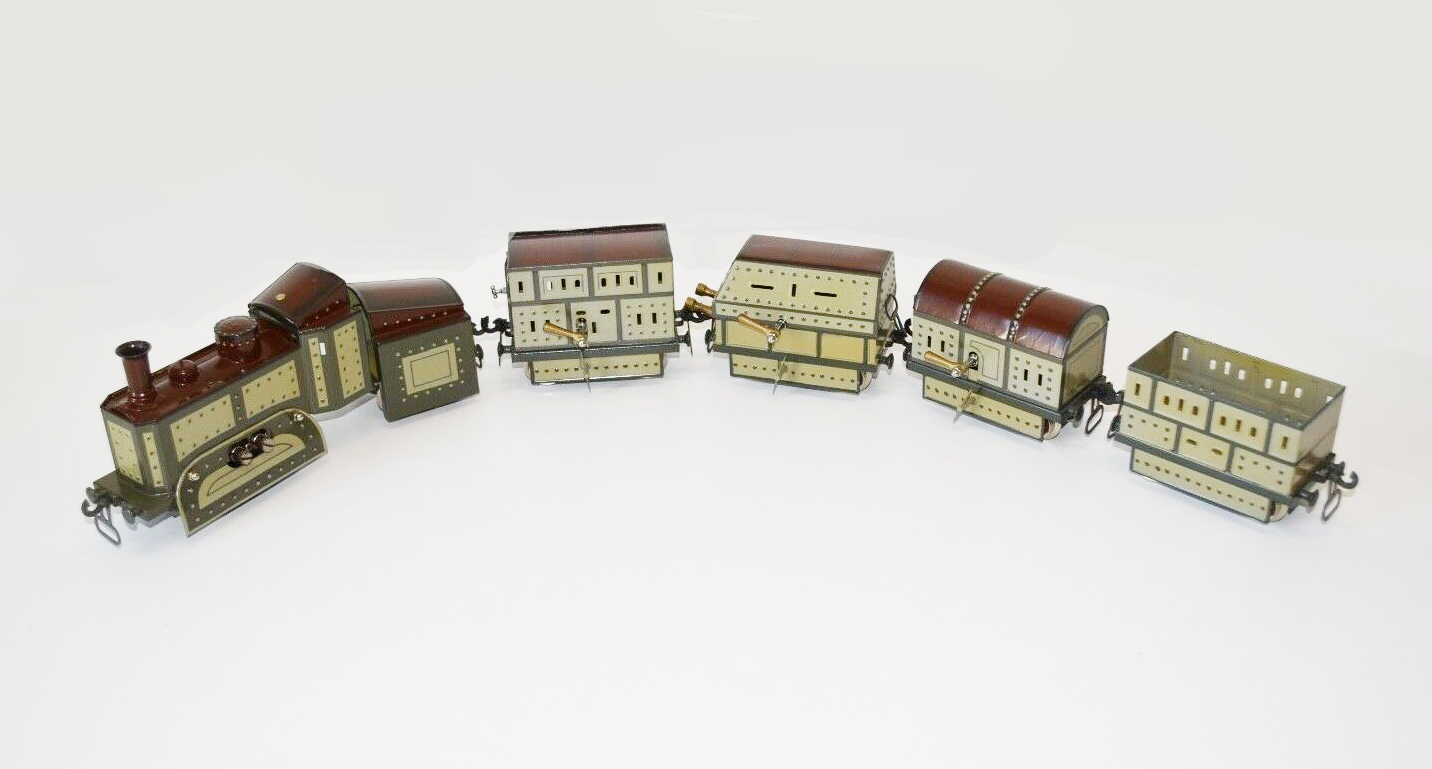 What's interesting about the Schmitz replica is the incredible attention to the original. Schmitz managed to almost fully replicate the Marklin cap guns which is quite an engineering feat and likely required many tests and lots of time in the machine shop. The painting is also quite realistic and the variation of color across the wagons also makes the trainset look older. Schmitz went with more of a brown/green tint to the painting whereas Marklin seemed to either have two variations of blue and gray, or variations in how the trains were stored over the past 100 years simply changed the aging of the lacquer, which can easily completely alter the color of a piece. That's likely also what makes a complete Panzerzug with matching color so much more rare – when you piece together a train the lacquer between each car likely will differ between each one.
References and Sources