Märklin's Florien Sieber attributes slow sales growth to second-hand market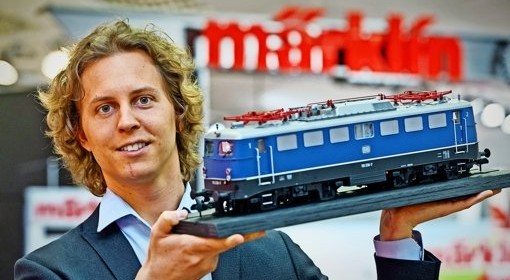 Marklin's Florien Sieber, a new addition to the management team since 2013, has worked to expand the company's product offering since the Simba-Dicke takeover in 2013.  The company's financial position has improved overall but the company missed its target growth rate for 2015/16.  Sales reached 96 million Euros worldwide, 2 million Euros less than the fiscal year prior.
Mr. Sieber has noted that enthusiasts often substitute purchasing new Marklin products with second-hand items that were perhaps produced decades ago.  Many Marklin fans purchase toys and trains from their childhood for the added nostalgia and historical value.  Since many enthusiasts have fixed budgets, if they purchase more second-hand items, they have less spending money for the newer Marklin models.
Read the full interview here (in German) from the Stuttgarter Zeitung
There is no question that culture and demographics play a huge role in the changing market for toys and model trains specifically.  While older generations grew up playing with train layouts, newer generations play with high-tech toys like video games and computers.  Marklin's introduction of the "Start Up" and "My World" product lines helped target this segment, which Sieber notes has shown 30% growth last year.
While it's hard to track these changing trends, one interesting proxy is analyzing search queries as a gauge of interest in a particular topic.  In looking at the searches for "marklin" on Google, there is a steady decline over the years, with notable spikes during a particular holiday.  One thing is certain: Marklin trains will always be found in one way or another under the Christmas tree!