Josef Danilowatz: Painting Märklin by Lid and Cover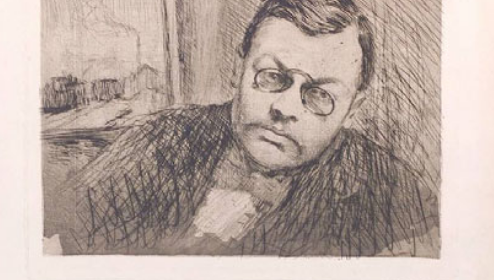 What do Marklin players see first?  Young enthusiasts might first see Marklin at a friend's house running around the tracks.  Displays in store windows present a colorful moving orchestra of windup and electric toys working in harmony.  The bright lights and realistic sounds would draw in those walking by.  If you were lucky, your dealer might give you a catalog to bring home and look through with wide eyes.  Before the high-tech era, accessibility to news and information was limited; dealers and shops relied heavily on in-store and word-of-mouth promotions to spread the magic of their products.  Bright packaging and colorful promotional materials helped inspire attraction toward the Marklin brand from its loyal followers.
While catalogs from the turn of the Century were more like inventory books for dealers, their function changed in the late 1920s.  Catalogs became more accessible to consumers and served more and more as a promotional tool.  Along the same time, packaging changed from a practical necessity to a way of improving the overall appearance of the product.  Starting in the 1930s, set boxes were lined with bright yellow or beige paper on the inside and faux leather paper in either black, purple or most commonly red for 00 scale.  The covers of the catalogs and lids of the set boxes had incredible illustrations of railway scenes.  These illustrations were done primarily by the Austrian graphic artist and painter Josef Danilowatz.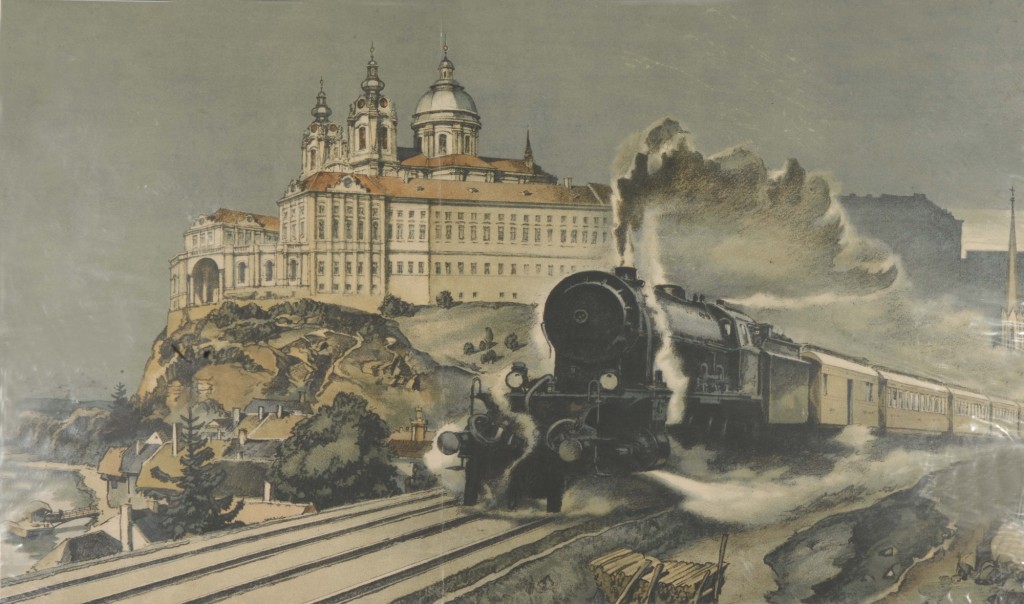 The above painting by Danilowatz can be compared with an illustration for the 1934/35 Marklin product catalog.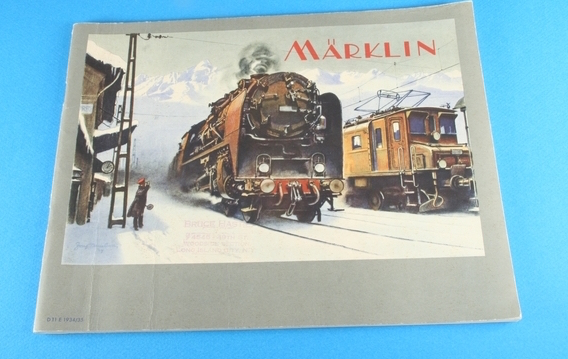 Marklin produced a commemorative refrigerated car with brakeman's cab as a "Werbewagen," or promotional car.  The car featured the product catalogs from 1935 and 1936 printed on the sides.  This car was sold under model number 4680-32.  The roof of the car reads "Die Area der Eisenbahn" and has a tribute to Danilowatz and the Tabakmuseum in Wien, Austria.